For Spring/Summer 2008, Izzie created an animated backdrop of abstract ink blots which flooded the screen with sympathetic colour washes behind the models. She then directed filming of the show to be screened in Topman stores across the UK.

A multi screen installation showcased the Kim Jones collection for Topman. The audience stood in the middle of a space whose walls and ceiling were actual video screens as models appeared to run around them, lift off the roof or jump over them. Five separate movies had to be made to synch perfectly for the live event. Izzie devised, directed and produced this technically challenging piece in collaboration with Rachel Thomas and 9PR.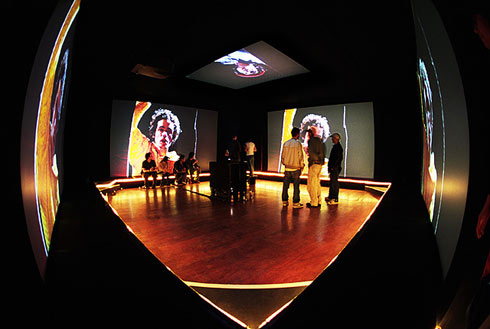 A delicate and feminine super 8 film of flowers lent a dreamy retro feel to a Topshop summer collection.

Lazy Eye was Izzie Klingels and Spencer Bewley.
A compilation of visuals made for Death In Vegas: